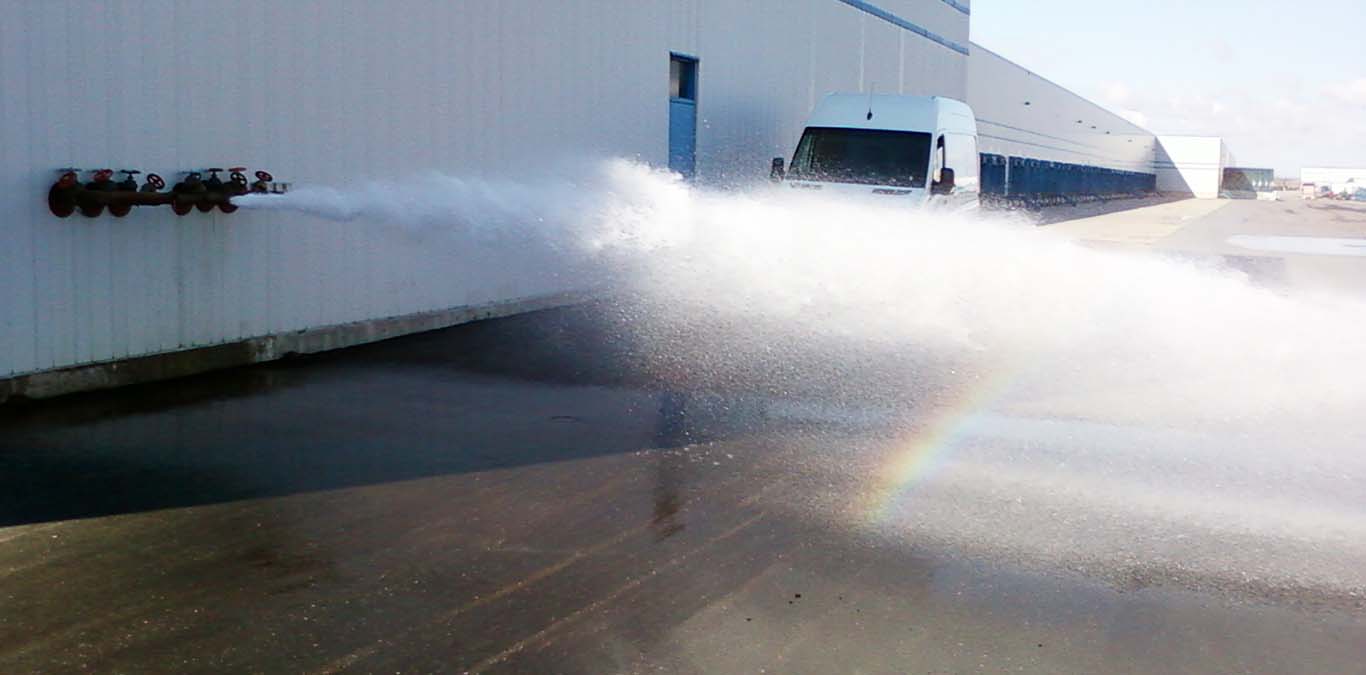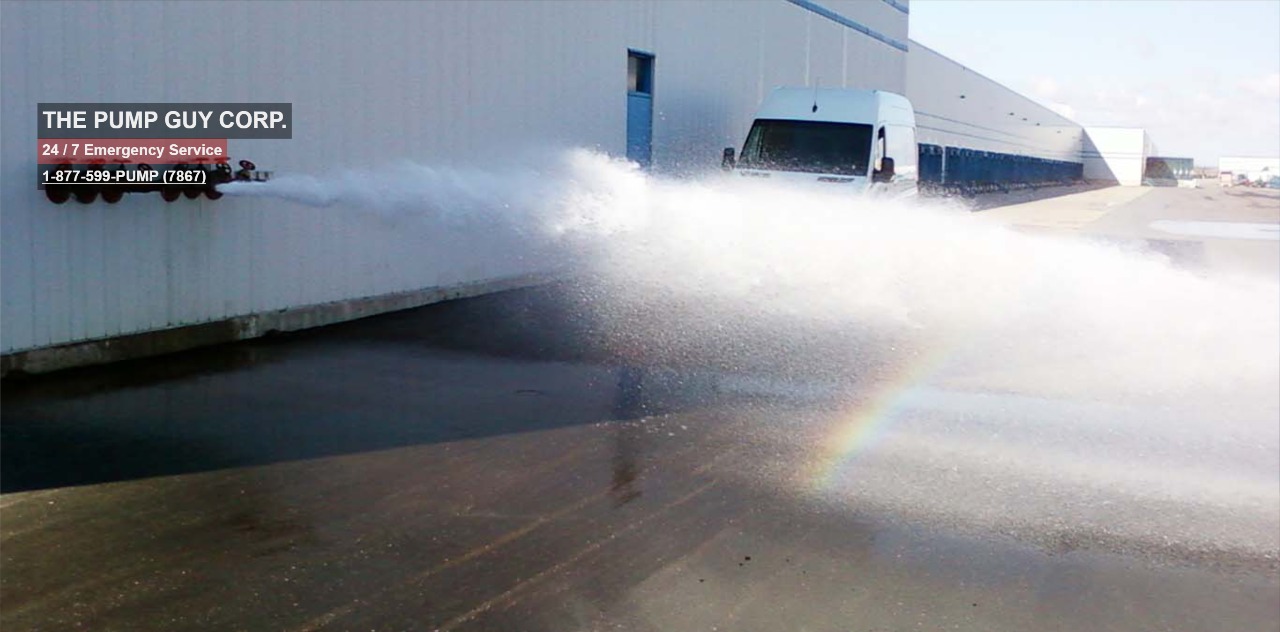 THE PUMP GUY CORP.
24 / 7 Emergency Service
1-877-599-PUMP (7867)
Now Scheduling Flow Tests for 2023 & 2024
Annual Fire pump inspections, testing and maintenance requirements are governed by NFPA:
8.3.3.1* An annual test of each pump assembly shall be conducted by qualified personnel under no-flow (churn), rated flow,
and 150 percent of the pump rated capacity flow of the fire pump by controlling the quantity of water discharged through
approved test devices.

Be sure to contact your insurance company for your policy requirements.

Contact us if you have any questions or to schedule your annual flow tests.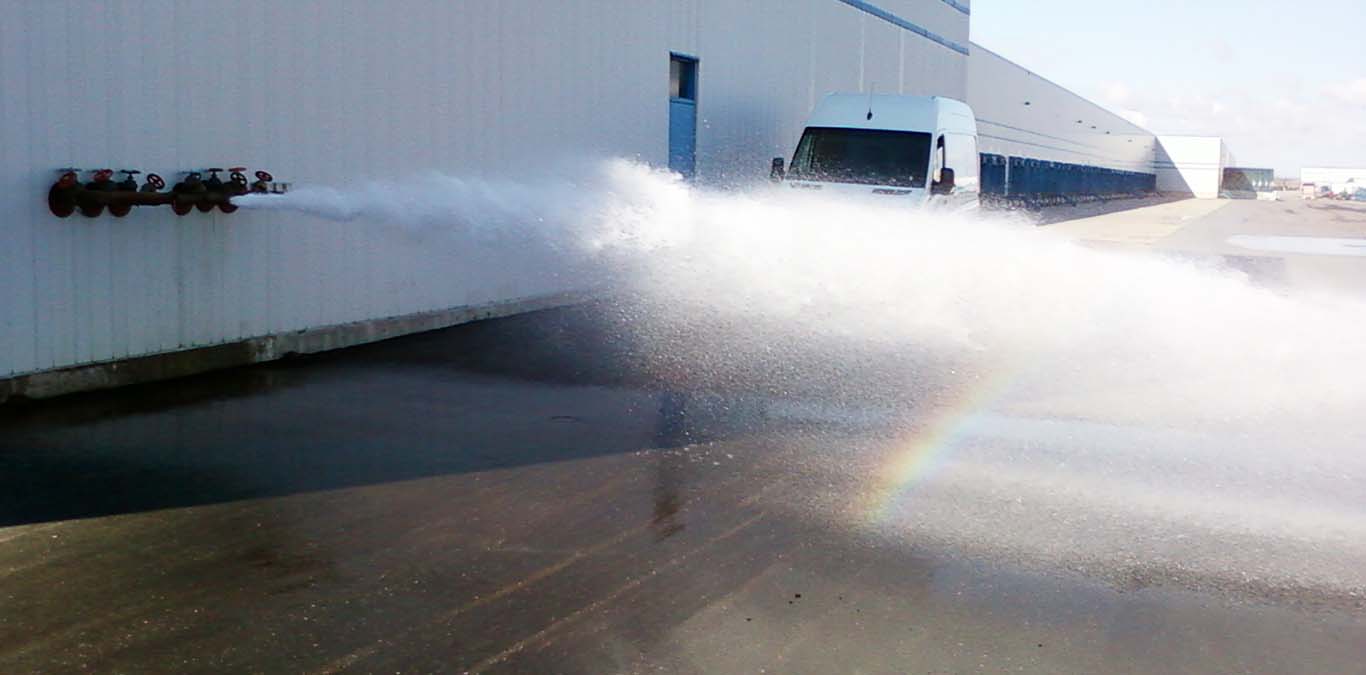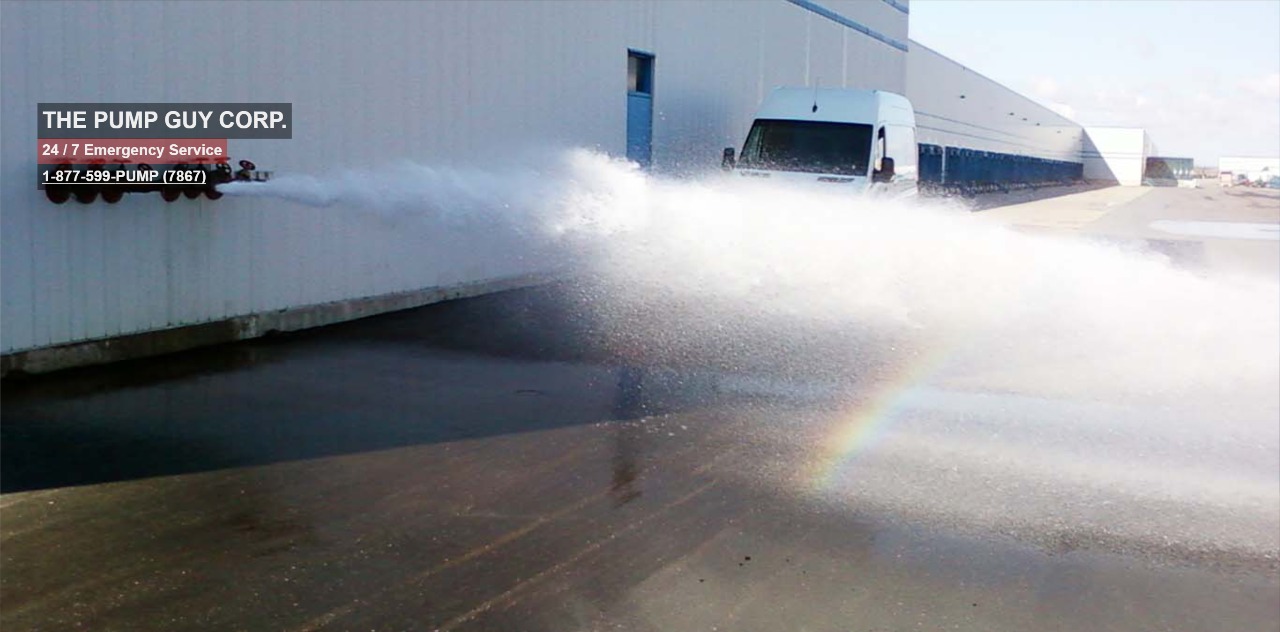 THE PUMP GUY CORP.
24 / 7 Emergency Service
1-877-599-PUMP (7867)
Now Scheduling Flow Tests for 2023 & 2024
The Pump Guy Corp. was founded in Georgetown, ON, Canada in 2006 by Roy Whittaker, a life long fire pump and diesel expert who gained his experience by working for several fire pump & diesel service companies since 1968.
By 2007, the original Georgetown shop had outgrown itself so Roy moved the company to Erin, ON where the shop and offices expanded to over 3,000 sq. ft.
In 2020, the company expanded even more and relocated to its current location in North York, ON.
The Pump Guy Corp. has a hand-picked and trained staff of certified service technicians. This enables the company to be at several different job sites at the same time and all clients can rest assured they are getting trained, certified professionals working on their equipment.
Although The Pump Guy Corp. is an Ontario based company with most clients being in the Greater Toronto Area (GTA), service techs are often sent out of province and to other countries on occasion.
We service fire pumps, diesel motors, electric motors and pump controllers. Annual flow tests, annual maintenance and weekly fire pump testing are our specialty. By following NFPA 20-25 codes to the letter of the law, we maximize safety for people and property. We also stock and sell fire pump, diesel motor, electric motor and controller parts.
"Our Authorized technicians ensure compliance with UL/FM, NFPA and OEM parts maintenance requirements"
Please feel free to visit the National Fire Protection Association web site.
• Pump Flow Tests
• Fire Pump Parts & Repairs
• PRV's
• Controls & Trouble Shooting
• Diesel Parts & Service
• Annual Maintenance
• Weekly Fire Pump Tests
National Fire Protection Association
We have been a "Member In Good Standing" of the National Fire Protection Association since 2006
The Pump Guy Corp.
Clarke Fire Protection
We are authorized Clarke Fire Protection representatives.
The Pump Guy Corp.

TornaTech Fire Pump Controllers
We are an authorized TornaTech Service Centre for their Fire Pump Controllers.
The Pump Guy Corp.

Eaton Cutler Hammer
We service Eaton Cutler-Hammer fire pump controllers and have completed their fire pump controller training.
The Pump Guy Corp.

Xylem Inc. Pumps
We are an authorized service centre and commissioning agents for Xylem Inc.
The Pump Guy Corp.

Peerless Pump
We are an authorized service centre for Peerless Pumps.
The Pump Guy Corp.

TECHNICAL STANDARDS & SAFETY AUTHORITY
We have TSSA credentials to inspect & certify natural gas, liquid fuels & propane tanks.
The Pump Guy Corp.
ComplyWorks
The Pump Guy Corp. is a ComplyWorks approved compliant company.
The Pump Guy Corp.

Alcumus Contractor Check
We are on the list of approved contractors at Alucums Contractor Check
The Pump Guy Corp.
Parts, Service &
Scheduled Maintenance
Central Location & Mobility
THE SHOP
The Pump Guy Corp. service shop contains an extensive parts inventory, pump testing equipment, fabrication machines, a welding shop, heavy hoisting equipment and much more. When required, a pump or motor can be brought to the shop, broken down and re-assembled with new parts where necessary.
SERVICE FLEET
The service fleet consists of large full sized service vans that contain their own parts inventories and pump testing equipment. When attending a service call, all of the parts required to the do the job are readily available. If you are on a service contract, your fire pump model is entered into the computer system which has been programmed to print a list of parts required to complete each scheduled maintenance task. This allows the service technicians to get in and out as quickly as possible.
Flow Tests

&

Certifications
Central Location & Mobility
YOUR PUMP'S BEST ASSET
Regular & thorough testing is the key to extending the life of your assets! Our detailed forms ensure nothing is overlooked.
All of our testing equipment is certified and compliant, which ensures very accurate test results. This allows us to be proactive when things start to wear out, rather than reactive after a break down.